Our Intersport shop in the centre of Méribel:
We are open in both winter and summer.
In winter, we offer ski equipment rental :
Our ski rental range in our Méribel shop includes the most reputed brands (K2, FISCHER, KASTLE, etc.).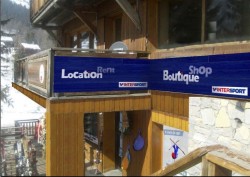 Other snowsports
...gear for rental or on sale:
Cross-country skiing, snow shoeing, snowboarding
...services on offer :
Our team of ski experts offer: ski repairs, waxing, etc.

Race preparation..You will find all you need for ski RACING:
Protection for slalom, specialist gloves, catsuits, etc.
- ski equipment on sale:
We sell the best brands including a whole adult and junior ski racing range.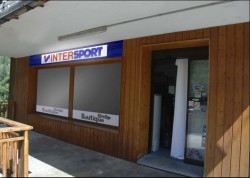 Summer in Méribel:
Mountain bike rental:
Intersport will offer a wide range of adventure gear: MOUNTAIN BIKES, MOUNTAIN BOARDS, etc.
We will keep you posted !